Lock the front door, get the family in the car – we're going on a road trip! Yep, with restrictions on gathering sizes and travel to areas of the state easing across Australia – thousands of families will hit the road this weekend and in the weeks ahead, so here are a few things you should consider for your next road trip:
Dashcam
If you haven't watched the regular videos filmed on the roads of Australia at Dashcam Owners Australia – let me recommend this as a fun viewing experience. See the madness on our roads, hear the sometimes hilarious reactions from the people in the cars.
But aside from getting YouTube content, Dashcam video can be a huge benefit to you if you are involved in an accident.
Was the light green when you went through? Was the other car's indicator on? Did they swerve before hitting you?
Questions you think you know the answer to, but how do you prove it if it's your word against theirs?
Dashcams film constantly and record the vision onto an SD card. After the card fills the vision is recorded over the oldest content so you have a constant stream of recorded content.
They also feature a G-Shock sensor so if you are hit by a car or have an accident, the shock to the dashcam gives it a prompt to save the vision currently being recorded. That means you've got a record of any accident without needing to touch the camera.
What: Laser Navig8r Full HD Dash Cam With GPS ($77)
Where: Big W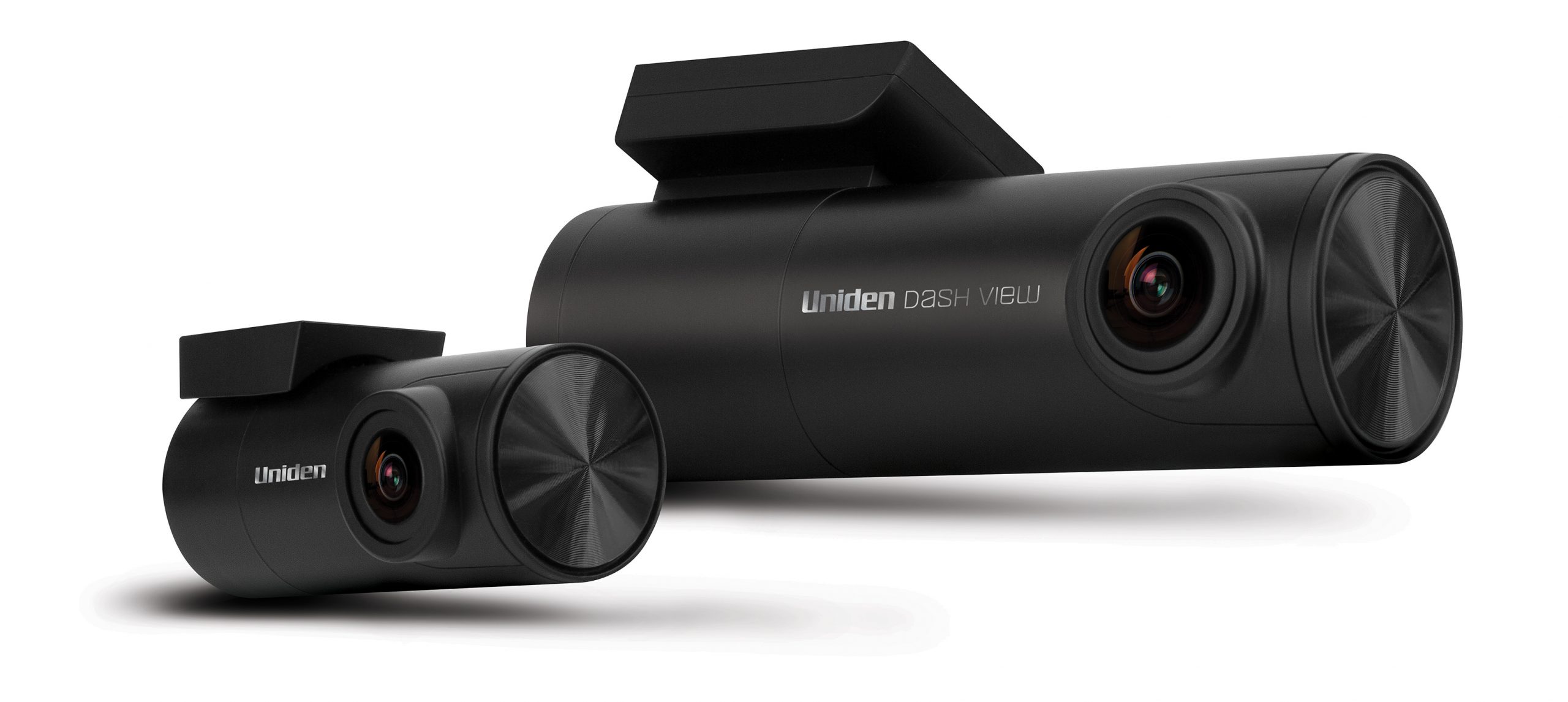 What: Uniden Dashview 30r ($399-$499)
Where: Uniden
Connectivity
The kids have got their devices out for social media or gaming, and they're normally connected in some way via your home WiFi network. Well, you can do the same in the car by simply setting up an in-car WiFi Hotspot.
All the telcos offer Portable 4G Hotspots. These little devices have a SIM card in them to connect to the network, but then create a WiFi network that in some cases 5, 10 or even 30 devices can connect to.
This means even your own smartphone can connect to it and use that Hotspot Data connection and allowance, and all the kids can do the same.
Plus, you can power it off if they are arguing in the back – "No WiFi for you!"
What: Telstra 5G Wi-Fi Pro, Vodafone Pocket WiFi, 4G WiFi Modem
Where: Telstra, Vodafone, Optus
Power
It's all well and good to let the kids have some screen time on the road trip, but if their battery is drained you've got trouble.
And in most cars there's no USB slot, modern cars might have several – so it's a question of how many can you charge?
The Belkin Road Rockstar plugs into your cigarette lighter (I still don't know what else to call it), and offers two USB ports at that location, then a length of cable to a small little extension point with another 2.
That extended two ports has a clip on it to keep it secure on the back of the seat or other area you choose.
What: Belkin Road Rockstar 4-Port Passenger Car Charger
Where: Big W
And, if you've got an urgent need for power, Belkin also now have an 18W fast charger for the car. So get the most from your phone's charging capability with a faster charge!
What: Belkin BoostUP USB-C Car Charger 18W + USB-C Cable with Lightning Connector
Where: JB HiFi
Entertainment
Of course many kids will have the luxury of an iPad, iPod or other Tablet device for entertainment. But that screen time isn't available for all, nor is it always allowed for the whole road trip.
A good simple DVD player could be the savior. Everyone can watch it, and there's no internet involved.
You can pick them up for as little as $99!
What: Laser Portable 9″ DVD/CD Player
Where: Big W
Check your Car
Those gadgets are all great to keep you going on the road, but please remember, before you set off – pop into a Servo.
Fill 'er up. Check the tyre pressures, check the washer fluid, check the oil before you go anywhere.
And if the car is due for a service, book it in!
Most importantly, don't rush. You'll get there, don't let the frustration get to you, take it easy on the road, look after yourself and your family and everyone else on the road.